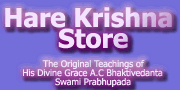 Original 1972
Bhagavad-gita
www.AsItIs.com

---




---
Art Gallery

---
More Information:

Purchase the Book

The Author
Krishna
Reviews


ISKCON is Changing Prabhupada's Books!
---
---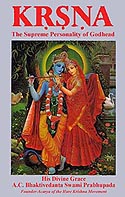 Original Krsna Book
NowOnline
---
....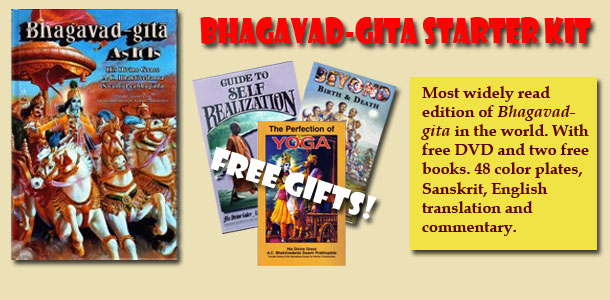 Click Here for Your Bhagavad Gita Starter Kit!
Chapter 18. Conclusion--The Perfection of Renunciation
TEXT 70
adhyesyate ca ya imam
dharmyam samvadam avayoh
jnana-yajnena tenaham
istah syam iti me matih
SYNONYMS

adhyesyate--will study; ca--also; yah--he; imam--this; dharmyam--sacred; samvadam--conversation; avayoh--of ours; jnana--knowledge; yajnena--by sacrifice; tena--by him; aham--I; istah--worshiped; syam--shall be; iti--thus; me--My; matih--opinion.

TRANSLATION

And I declare that he who studies this sacred conversation worships Me by his intelligence.