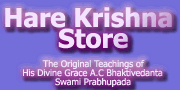 Original 1972
Bhagavad-gita
www.AsItIs.com

---




---
Art Gallery

---
More Information:

Purchase the Book

The Author
Krishna
Reviews


ISKCON is Changing Prabhupada's Books!
---
---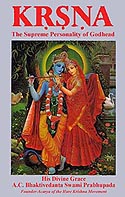 Original Krsna Book
NowOnline
---
....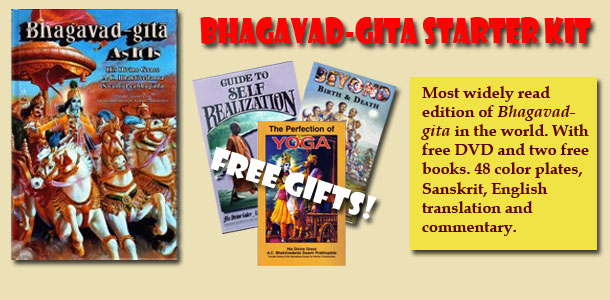 Click Here for Your Bhagavad Gita Starter Kit!
Chapter 17. The Divisions of Faith
TEXT 17
sraddhaya paraya taptam
tapas tat tri-vidham naraih
aphalakanksibhir yuktaih
sattvikam paricaksate
SYNONYMS

sraddhaya--with faith; paraya--transcendental; taptam--execution; tapah--austerity; tat--that; tri-vidham--three kinds; naraih--by men; aphala-akanksibhih--without desires for fruits; yuktaih--engaged; sattvikam--in the mode of goodness; paricaksate--is called.

TRANSLATION

This threefold austerity, practiced by men whose aim is not to benefit themselves materially but to please the Supreme, is of the nature of goodness.