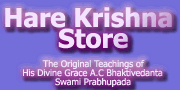 Original 1972
Bhagavad-gita
www.AsItIs.com

---




---
Art Gallery

---
More Information:

Purchase the Book

The Author
Krishna
Reviews


ISKCON is Changing Prabhupada's Books!
---
---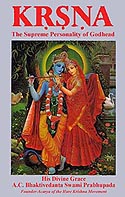 Original Krsna Book
NowOnline
---
....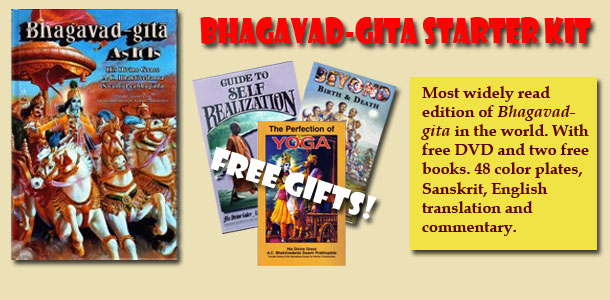 Click Here for Your Bhagavad Gita Starter Kit!
Chapter 11. The Universal Form
TEXT 23
rupam mahat te bahu-vaktra-netram
maha-baho bahu-bahuru-padam
bahudaram bahu-damstra-karalam
drstva lokah pravyathitas tathaham
SYNONYMS

rupam--form; mahat--very great; te--of You; bahu--many; vaktra--faces; netram--eyes; maha-baho--O mighty-armed one; bahu--many; bahu--arms; uru--thighs; padam--legs; bahu-udaram--many bellies; bahu-damstra--many teeth; karalam--horrible; drstva--seeing; lokah--all the planets; pravyathitah--perturbed; tatha--similarly; aham--I.

TRANSLATION

O mighty-armed one, all the planets with their demigods are disturbed at seeing Your many faces, eyes, arms, bellies and legs and Your terrible teeth, and as they are disturbed, so am I.