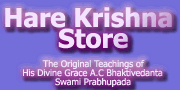 Original 1972
Bhagavad-gita
www.AsItIs.com

---




---
Art Gallery

---
More Information:

Purchase the Book

The Author
Krishna
Reviews


ISKCON is Changing Prabhupada's Books!
---
---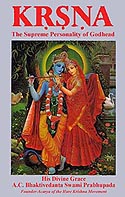 Original Krsna Book
NowOnline
---
....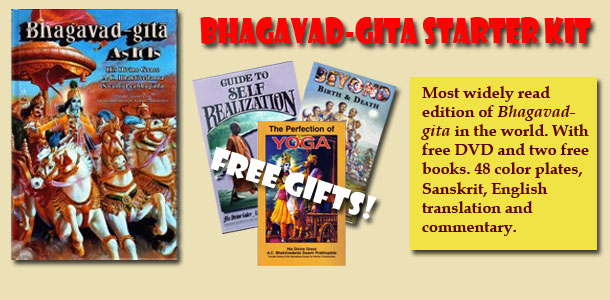 Click Here for Your Bhagavad Gita Starter Kit!
Chapter 10. The Opulence of the Absolute
TEXT 31
pavanah pavatam asmi
ramah sastra-bhrtam aham
jhasanam makaras casmi
srotasam asmi jahnavi
SYNONYMS

pavanah--the wind; pavatam--of all that purifies; asmi--I am; ramah--Rama; sastra-bhrtam--of the carriers of weapons; aham--I am; jhasanam--of all aquatics; makarah--shark; ca asmi--I am also; srotasam--of flowing rivers; asmi--I am; jahnavi--the River Ganges.

TRANSLATION

Of purifiers I am the wind; of the wielders of weapons I am Rama; of fishes I am the shark, and of flowing rivers I am the Ganges.
PURPORT

Of all the aquatics the shark is one of the biggest and is certainly the most dangerous to man. Thus the shark represents Krsna. And of rivers, the greatest in India is the Mother Ganges. Lord Ramacandra, of the Ramayana, an incarnation of Krsna, is the mightest of warriors.